Cookie Sales
|Home| |Community| |Cookies| |Projects|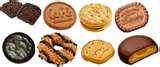 ---
Through product sales programs, Girl Scouts practice life skills like goal setting, money management, public speaking, decision-making, and knowing the satisfaction of a job well done. During product sales activities, girls become members of a team working towards a common goal, with each girl striving to do her best.

Customers like you not only get great tasting products-such as our world-famous Girl Scout Cookies-you also get a sense of well-being by directly supporting girls in your community. By supporting Girl Scouts thorough product sales purchases, you are taking an active role in shaping the future by helping build girls of courage, confidence, and character.
The Cookie Sale Program is the most popular of all Girl Scout programs. For more than 90 years, girls have been learning valuable life skills by selling Girl Scout Cookies.
As girls prepare for the cookie sale, please keep in mind that the purpose of the Cookie Sale Program is twofold. First, it helps girls develop a wide range of skills such as leadership, entrepreneurship, money management, decision-making, planning, goal-setting, interpersonal skills and teamwork. These skills are best learned when a girl is an active participant in all aspects of the sale.
The second purpose of the cookie sale is to generate revenue to support Girl Scouting in any area. The cookie sale comprises approximately 60% of the revenue for Girl Scouts and is also the main source of revenue for troops. The sale provides funding for programs and services throughout the year and ensures that Girl Scouting will be available in the future.
---
Cookie Sale Program Dates to Remember
December/January ~ Troop level training and Cookie Rallies
January 16 - February 1 ~ Girls take orders (but do not collect money at this time)
February 3 ~ Troop order due online
February 23 - February 28 ~ Delivery of cookies to service areas
February 28 - March 22 ~ Girls deliver and collect money
Cost of Cookies- is $3.50 per box
| | |
| --- | --- |
| This is a new cookie similar to the shortbread. | This is the traditional Thin Mint cookie that everyone loves. |
| The wonderful Carmel de lite with a hint of cocanut. | Wonderful shortbread with a lemon filling. |
| Chocolate covered cookie with peanut butter on top who can resist. | Peanut butter cookie with peanut butter filling, great for dunking in milk. |
| This is a wonderfully lite and delicious cookie perfect for a mid-day snack. | These are lite a delicate chocolate backed cookies, great for your chocolate fix without being to filling. |
If you want to order cookies you can fill out the form on the Community page and we will get back to you via email.
Thank you