Community Projects
|Home| |Community| |Cookies| |Projects|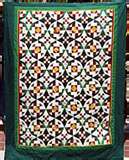 Some of our community projects is to make blankets for elderly people.This is an ongoing project for our group, we like to be able to hand out blanket to every elderly person that we see. This is a specal project that we do so when we go to nursing homes at christmas to carol we can leave a little of our good will behind. We also like to take donated blankets as we don't always have enough to go around.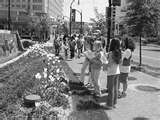 Also we do work for some of our local parks. We are a green group, we like to pick out parks that we can help make more beauliful. Some times we contact cities and ask if we can do a clean up in one of the parks and if there is any planting the they might need help with if we are able, we will come and help.
We are always on the look out for more ways to help in the community and welcome the input. You can contact us or give us you ideas by filling out the form below.